Experiential Design
NET GENERATION
USTA
---
Visual Identity, Video Game Art, Environmental Design, Creative Strategy, Illustration
Challenge: USTA set out to launch a new organization to encourage youth tennis adoption and participation called Net Generation. Through the program parents and children can join a network of tennis enthusiasts and find local places to train play and coach. The US Open was the perfect place for a grand introduction with over 40,000 guests in attendance.

The USTA wanted to create a space that would draw both kids and adults alike to stay, play and register for Net Generation. Exposure was the main objective with sign-ups a priority also. It was important to be seen and create a buzz.

Solution: Our team created the concept of video game nostalgia and executed a Tennis Arcade to appeal to the youth's appetite for mobile gaming while sticking to an 8-bit aesthetic that any parent would love.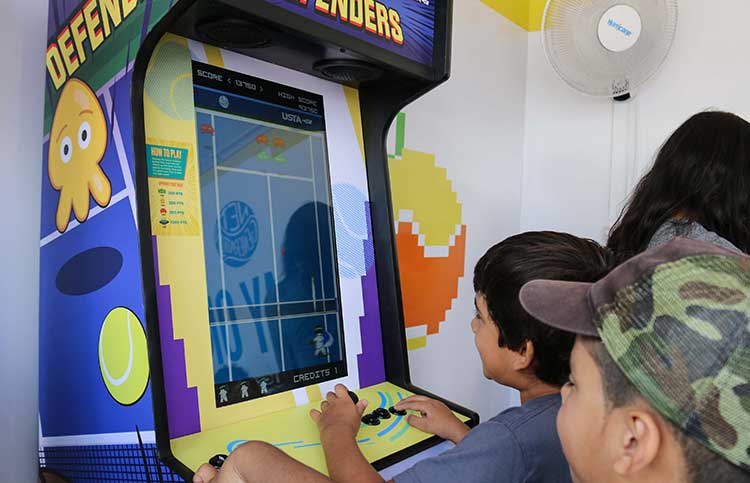 The main draw was Net Defenders, a tennis take on Space Invaders, developed in-house and housed in a classic arcade cabinet. Other games included Rally, an update to the classic game Pong, and a claw machine. Environmental graphics kept with the theme and provided CTA to join Net Generation.
To extend Net Generation's footprint in a second location, we took it to the court with 'Top Tennis', a target based high score single player engagement.